The original recipe for Khun Thai Tea's signature ice black tea first began life at a humble push cart on the streets of Bangkok. The ice black tea, also named "Cha-yen" in Thai, was first created in 1955 by Auntie Marlee, the proprietress of the push cart, who restricted knowledge of the secret recipe to her family.
Over the next 61 years, the push cart, located at Sukamvit Sol 11, a street which has earned a reputation as a famous dining and nightlife destination, made a name for itself too, as the expats, revelers, tourists and Thai locals who converged on the location in search of the many bars, restaurants and clubs lining either side of the street stumbled across the push cart's refreshing secret.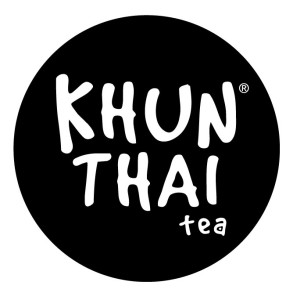 However, Auntie Marlee has been getting on in her years. Hence, she began searching for successors to carry on her ice black tea legacy. In 2016, SM Mall of Asia, located in Manila, Philippines, became home to the first food and beverage outlet in the world outside of Bangkok to reproduce her recipe under the auspices of Khun Thai Tea Shop Philippines, operated and owned by Filipino local Nancy Padilla. Two more Khun Thai Tea kiosks soon began operations in the latter half of 2016, at Star City and SM Megamall. The word Khun comes from a Thai word meaning "respect", and hence the naming of the brand by Nancy Padilla
In 2017, Bronze Media LLP Singapore was appointed Global Branding manager. Khun Thai Tea Shop Philippines also simultaneously announced the opening of franchising opportunities in the Philippines, starting from March 2017.