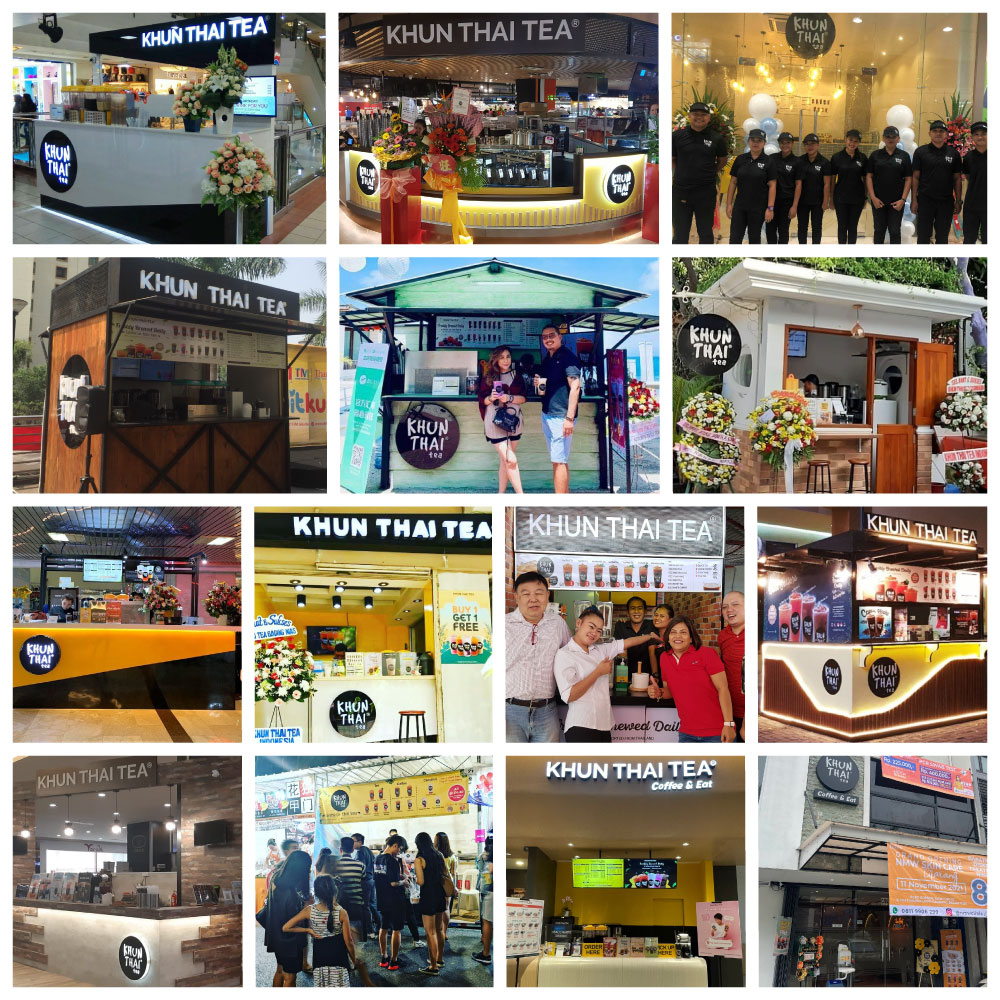 Khun Thai Tea's signature ice black tea recipe first began life at a humble push cart on the streets of Bangkok. Named "Cha-yen" in Thai, the recipe was first created in 1955 and was then later bought over by Mr Jeremy Lee. Mr Jeremy Lee has brought this recipe to the Philippines and handed over the recipe to Ms Nancy who opened the first shop out of Thailand under the hospice of Khun Thai Tea Shop Philippines in 2016.
Khun Thai Tea is now managed by Khun Thai Tea Global Pte Ltd, a Singapore based company where the brand and global franchise rights are managed.
The secret success to this tea is the 13 spices and infusion of grapes mixed in the Ceylon black tea to give it its rich and aromatic authentic taste which is lost in the current thai tea where it has been widely modernized commercialized. With the need to redeliver the authentic taste of Thailand best tea, it is Khun Thai Tea's brand promise to freshly brew each cup of tea on a daily basis.
The homegrown tea leaves comes from the north of Thailand in Chiang Rai City. Since its internationalization in 2016, Khun Thai Tea is currently also found in Philippines, Indonesia and Singapore.  Khun Thai Tea currently delivers its Tea in its own brand as an open recipe.